EXTENDED UNTIL APRIL 30th!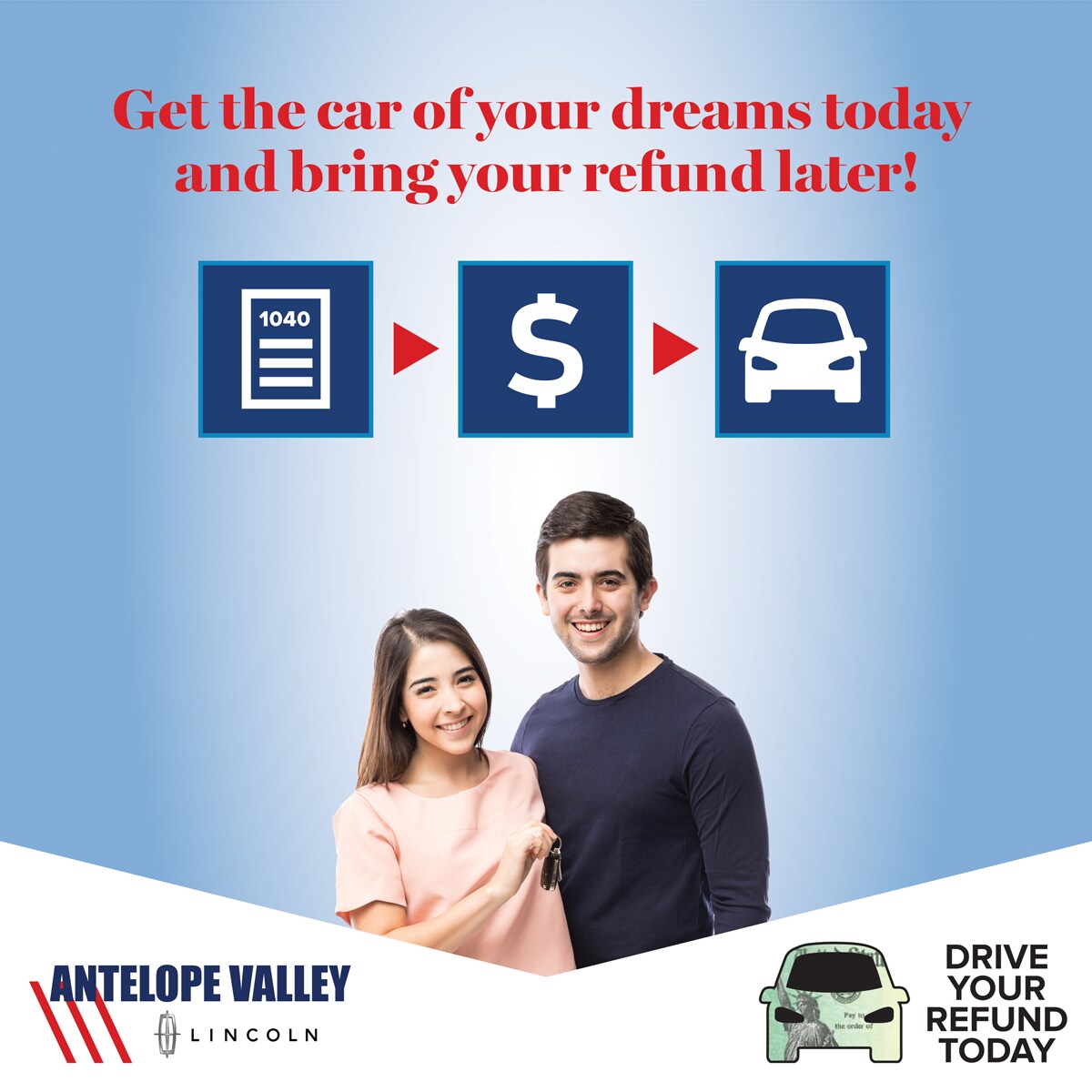 Get the car of your dreams today
and bring your refund in later!

Bring your tax refund check information to Antelope Valley Lincoln and we will help you get into the car of your dreams!
Plus receive all advertised discounts and available Lincoln rebates!

Don't wait - Get that new car today and save!



Drive your Refund Today is only available at Antelope Valley Motors. No refund is necessary for purchase. Program expires
4/30/2018. See Antelope Valley Lincoln for details and additional information.